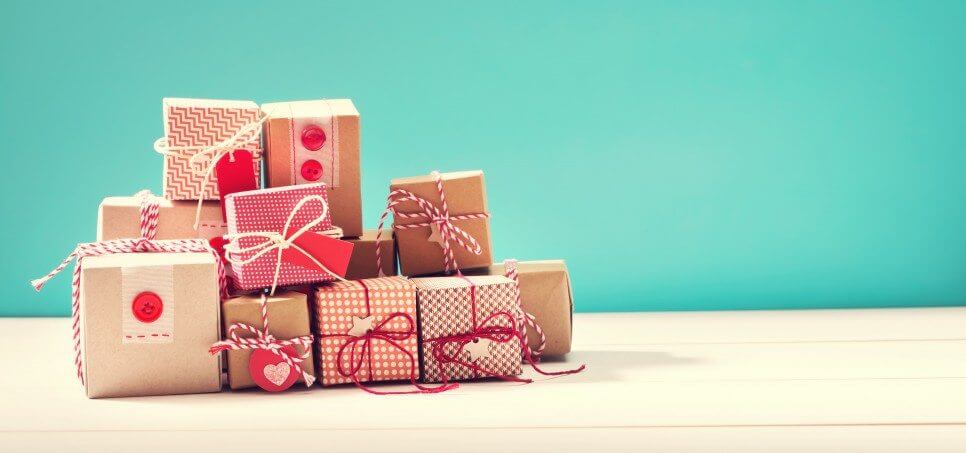 It's what you could call the Christmas comedown.
The presents are open, the excitement and anticipation is over, and suddenly you're face-to-face with a mountain of wrapping paper, packaging, used Christmas crackers, empty bottles, unwanted gifts and general Christmas rubbish that you must somehow dispose of, thoughtfully and responsibly.
Christmas is one of the loveliest times of the year, but unfortunately it's also one of the most wasteful, with households generating up to a third more rubbish than usual.
As tempting as it may be to grab a garbage bag and throw it all in the bin, there are far more environmentally-friendly and creative ways to deal with your waste this Christmas.
WRAPPING PAPER
Before you stuff it all in the recycling bin (and remember—don't collect it in a garbage bag because they aren't recyclable), think about these alternatives:
Fold it and re-use next year (the kids won't notice)
Make your own Christmas crackers by wrapping paper around a cardboard tube.
Upcycle. Turn it into festive bunting or gift bows, use it to line the back of a bookshelf, or shred it and use instead of bubble wrap when you're sending next year's xmas gifts.
CHRISTMAS CARDS
Cut them up and use as gift tags next year, or donate them to your school or preschool for craft.
Feed them to your worm farm.
Put them in the recycle bin (but not the plasticky / foil ones)
CHRISTMAS TREE
Real ones can be chopped up and go into the green bin, or mulched and used on your garden.
UNWANTED GIFTS AND TOYS
Don't throw them away. Re-gift them to a friend or neighbour, give to a charity, or find someone who really wants it by posting an advert on a website like freecycle.org
ELECTRONIC WASTE
If you have received a new mobile phone, TV or other electronic item at Christmas, don't throw the old one in the bin. The components and materials inside electronics can be reused or recycled, and if they are thrown in landfill they risk leaching toxins into the soil and waterways.
Mobile phones. Most can be dropped of at Australia Post offices for recycling. Visit mobilemuster.com.au to find your nearest drop off point.
TV's. Give the device to someone who needs it, or take it to your nearest drop off centre (most councils provide one), visit http://recyclingnearyou.com.au/televisions/
BATTERIES
It's hard to avoid those battery powered toys, but if you invest in some rechargeable batteries, you can reduce the impact on the environment, save money and stop extra batteries going into landfill. Many batteries contain toxic metals such as cadmium, mercury and lead, which can leach into soil in landfill. Find your nearest drop off point to dispose of them properly: http://RecyclingNearYou.com.au/batteries.
GLASS BOTTLES
Most glass can be placed in the recycling bin, but glass bottles can also be reused in many ways. If you've saved the lid, use it as a container for bulk buys of oils, or if you're feeling creative, turn your bottles into a vase, a candle holder, soap dispenser, lamp, or even a chandelier (there's plenty of inspiration on the web!).
Stuck for gift ideas this Christmas? Head on down to your
local Source Bulk Foods Store
 and check out our selection of gorgeous waste-free, healthy goodies!

Read more