Strawberry Gum
FIND THIS ITEM AT YOUR NEAREST STORE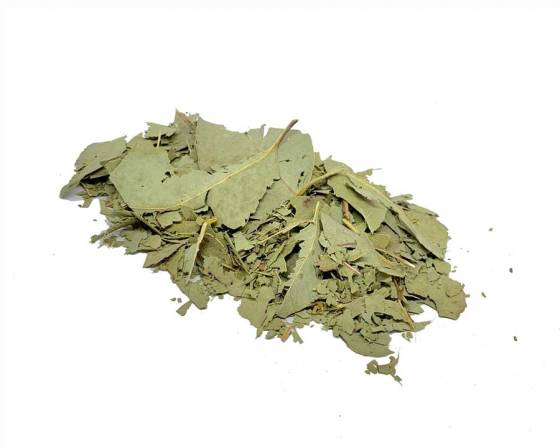 NUTRITION INFORMATION  

Serving size:                           10 g

Average Quantity

Per Serving

Average Quantity

Per 100 g

Energy

Protein

78.4 kJ

0.94 g

784 kJ

9.4 g

Fat, total

– saturated

Carbohydrates

– sugars

0.48 g

0.09 g

0.44 g

0.41 g

4.8 g

0.9 g

4.4 g

4.1 g

Sodium
16 mg
160 mg
Strawberry Gum
FIND THIS ITEM AT YOUR NEAREST STORE
Strawberry Gum is a native Australian plant found in Eastern Australian, mainly around the New South Wales area. Indigenous Australians traditionally chew the leaves to enjoy the unique fruity flavour. This aromatic dried Strawberry Gum leaf is wild-harvested from Victoria and has an intense berry flavour that is delicious in food and hot or cold beverages, a fabulous addition to any Bushfood pantry.
---
How to Use:
This exciting Bushfood is wonderful in sweet and, surprisingly, savoury recipes. Try aromatic Strawberry Gum in chutneys or sauces for poultry, pork, lamb or beef. Combine this delicious berry flavoured leaf with chilli in seafood recipes, or sprinkle over sweet potato before roasting. Strawberry Gum is scrumptious in puddings, baked goodies and Chia seed desserts. Pairing beautifully with vanilla bean; lovely with poached fruit or compote and yoghurt. Try adding dried Strawberry Gum to a cheesecake base, fruit crumble topping or muesli bar recipe. Create a delicious berry-flavoured herbal tea infusion, or try adding dried Strawberry Gum to your favourite loose-leaf black tea for an extra fruity note. Iced Strawberry Gum tea is a great base for a fruity cocktail; just add mint and sliced citrus fruit for a fresh, cooling summer drink.
Ingredients:
Strawberry Gum (Eucalyptus olida). Gluten-Free, Preservative Free.
Allergens:
Please be mindful that although this product's listed ingredients may not contain allergens, it may have been manufactured or packaged in a facility that processes nuts, dairy, gluten, eggs and/or of other allergens.
Part of the proceeds of this Bush Tucker range product are proudly donated to the Watarrka Foundation: supporting the education of aboriginal children in outback central Australia.
Please contact your local store to check availability.  Not available in all stores.  Images for illustrative purposes only.
NUTRITION INFORMATION  

Serving size:                           10 g

Average Quantity

Per Serving

Average Quantity

Per 100 g

Energy

Protein

78.4 kJ

0.94 g

784 kJ

9.4 g

Fat, total

– saturated

Carbohydrates

– sugars

0.48 g

0.09 g

0.44 g

0.41 g

4.8 g

0.9 g

4.4 g

4.1 g

Sodium
16 mg
160 mg
Product: #13464