Organic Rooibos Tea with Rose
FIND THIS ITEM AT YOUR NEAREST STORE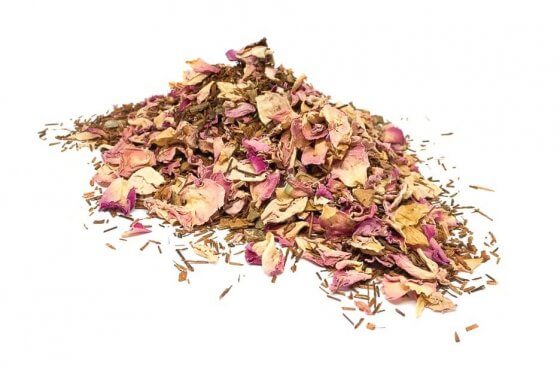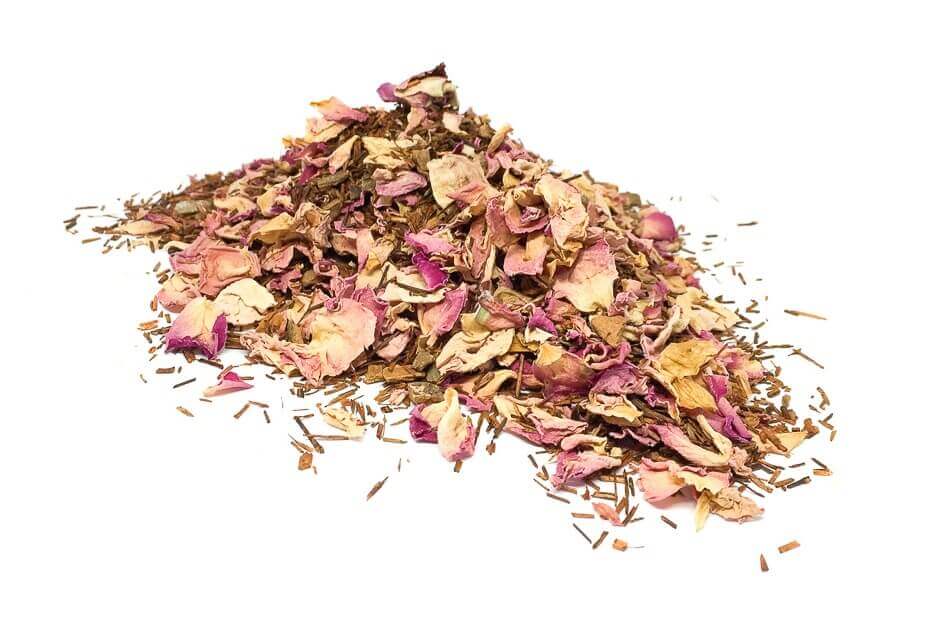 Organic Rooibos Tea with Rose
FIND THIS ITEM AT YOUR NEAREST STORE
A wonderful blend of organic Rooibos tea combined with aromatic rose petals, cinnamon, and vanilla bean powder. Rooibos, a caffeine-free red tea that originates from South Africa, has a full-bodied, naturally sweet flavour. This beautiful tea, created by a qualified and passionate naturopath, has a fabulous smooth flavour with floral and earthy notes.
---
How to Use:
Add one teaspoon of Organic Rooibos tea for each cup (plus one for the pot!) in a teapot or infuser. Allow the tea to steep for 3-5 minutes. Enjoy black, or add milk of choice and sweetener if desired – we love local raw honey.
This tea is also a lovely iced refreshment for hot weather. Chill black rooibos tea and serve with plenty of ice and slices of lemon or orange.
A strong infusion of Rooibos tea with rose & cinnamon can be used to add wonderful flavour to home-made ice cream, desserts and baked goods.
Ingredients:
Rooibos*, Rose Petals*, Cinnamon Chips*, Vanilla Powder*. *Certified Organic.
Preservative-Free, Non-GMO, No Added Sugar.
Allergens:
No known allergens. May contain traces of allergens due to possible cross-contamination.
Storage:
Store in an airtight container in a cool, dry place, away from direct sunlight.
Shelf Life:
Up to 24 months, when stored as above. See Best Before date.
Please contact your local store to check availability.  Not available in all stores.  Images for illustrative purposes only.
Product: #6975