Whole Fenugreek Seed
FIND THIS ITEM AT YOUR NEAREST STORE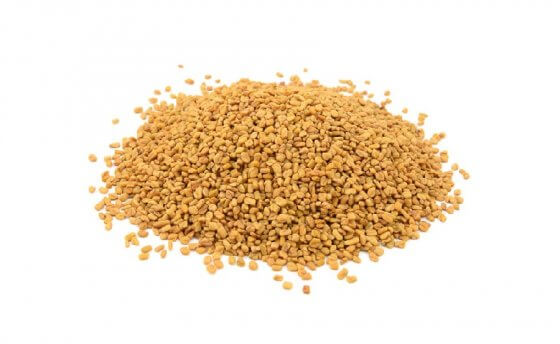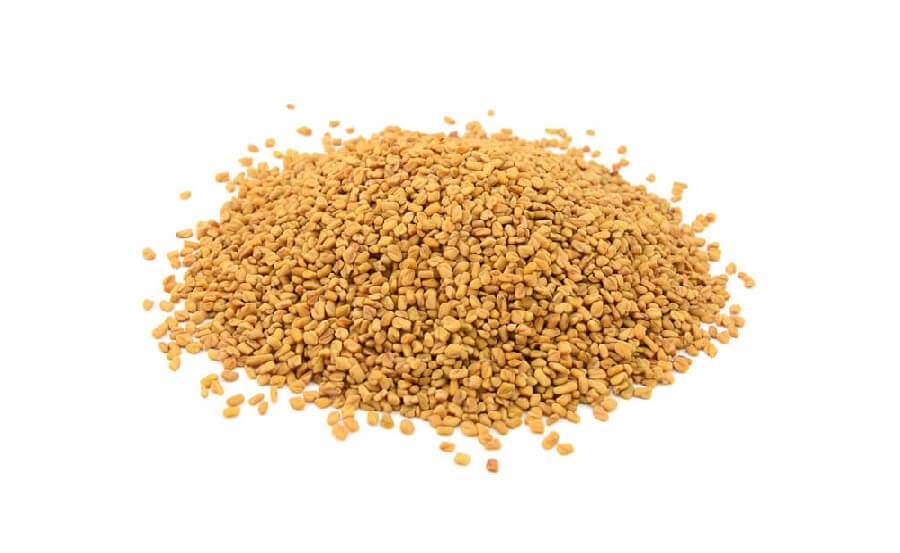 Per 50g serving
Per 100 g
Calories
655.3 kJ
1310.6 kJ
Total Fat

–          Saturated Fat

5.99 g

0.37 g

10.99 g

0.75 g

Sodium
27.37 mg
54.74 mg
Total Carbohydrate

–          Sugar

22.66 g

3 g

45.32 g

6.01 g

Protein
6.49 g
12.99 g
Whole Fenugreek Seed
FIND THIS ITEM AT YOUR NEAREST STORE
Fenugreek (Trigonella foenum-graecum) is an annual plant in the Fabaceae family. Its seeds and its leaves are common ingredients in dishes from South and Central Asia. Fenugreek has a long history of use in ancient Egypt, mixed in with maize to make pita-like bread. Fenugreek's flavour is described as, somewhat sweet and slightly bitter, with an earthy background. It is an essential ingredient in curry powder and Chinese five spice mixes
---
How to Use:
Fenugreek has an unusual flavour, sweet and nutty with a slightly bitter background. These seeds add a delicious, warm 'burnt sugar' note to spice mixes and hotpots. When raw or overcooked, fenugreek seeds can be a little too bitter. To avoid this, they can be gently dry-roasted over very low heat. Fenugreek seeds can be used whole or ground, and are traditionally added to curries, soups, cured meats, pickles, chutney and pita bread. They are delicious with sautéed greens, especially spinach or cabbage. These seeds can be steeped in hot water to make a herbal infusion, or added to other herbal tea blends.
Ingredients:
Fenugreek Seeds Whole. Preservative Free, Non-GMO.
Allergens:
This product contains Gluten due to farming practices.
May also contain traces of other allergens due to possible cross-contamination.
Storage:
Store in an airtight container in a cool, dry place, away from direct sunlight.
Shelf Life:
Up to 18 months when stored as above. See Best Before date.
Please contact your local store to check availability.  Not available in all stores.  Images for illustrative purposes only.
Per 50g serving
Per 100 g
Calories
655.3 kJ
1310.6 kJ
Total Fat

–          Saturated Fat

5.99 g

0.37 g

10.99 g

0.75 g

Sodium
27.37 mg
54.74 mg
Total Carbohydrate

–          Sugar

22.66 g

3 g

45.32 g

6.01 g

Protein
6.49 g
12.99 g
Product: #2814