Organic Coconut Aminos
FIND THIS ITEM AT YOUR NEAREST STORE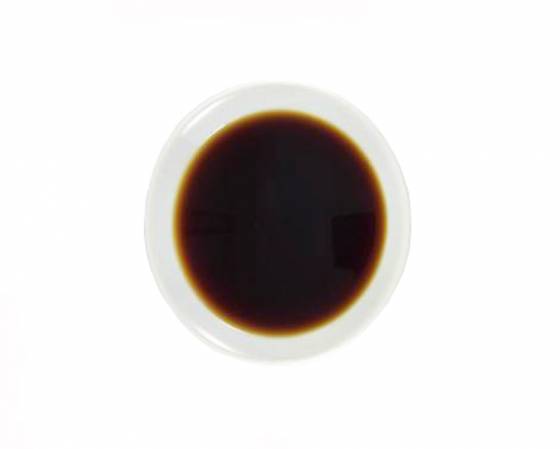 NUTRITION INFORMATION  

Serving size:                                           10 ml

Average Quantity

Per Serving

Average Quantity

Per 100 ml

Energy

Protein

103 kJ

<0.1 g

1030 kJ

0.2 g

Fat, total

– saturated

Carbohydrates

– sugars

<0.1 g

0 g

6.0 g

5.1 g

<0.1 g

0 g

60.2 g

51.1 g

Sodium
187 mg
1870 mg
Dietary Fibre
<0.1 g
0.5 g
Organic Coconut Aminos
FIND THIS ITEM AT YOUR NEAREST STORE
This certified organic amino liquid is made by tapping immature coconut inflorescence and collecting the sap in clay pots. The sap is then left to naturally ferment and develop a wonderful, distinctive sweet & sour flavour. The liquid is then reduced, to concentrate and thicken, resulting in this delicious savoury sauce.   Nothing is added to the fermented coconut sap, other than natural sea salt. It contains no added sugar and is grain, and soy, free. This liquid retains the coconut sap 'mother'.
---
How to Use:
The moreish sweet, sour, and slightly salty flavours of this organic amino liquid can be used in place of soy or tamari sauce, as a cooking ingredient or a condiment. This versatile liquid is a wonderful savoury sauce to add to your pantry staples.  Coconut aminos are an amazing marinade for baked veggies, tofu, tempeh, seafood or meat. It is ready to use as is, or add a little spice with ginger, garlic and chilli. Create a quick and simple 'nourish bowl' with some quinoa and steamed veggies, topped with avocado and a drizzle of delicious coconut aminos. This convenient sauce is also great with noodle dishes, soups and stir-fries. Give extra depth of flavour to curries and hotpots, by adding a dash of aminos just before serving.  Naturally fermented, coconut amino liquid is also perfect for making incredibly good dressings for salads, or to serve with hot dishes. Combine 2 tablespoons of coconut aminos, ½ a cup of cold-pressed oil (olive or coconut are lovely), and a ¼ cup of apple cider vinegar. Mix well with your choice of fresh or dried herbs, crushed garlic, ginger, honey, and chilli.   For a creamy dressing, combine ½ a cup of tahini, the juice of a medium lemon, and 2 tablespoons of coconut aminos. This mix is ready to use, or add a splash of sesame oil, a clove (or two) of crushed garlic and some fresh parsley or coriander. Serve over char-grilled veggies or fish, on lentil burgers, with falafels, or anything else that takes your fancy.
Ingredients:
Partially Fermented Organic Coconut Sap, Natural Sea Salt. Preservative Free. Please note liquid products may incur an additional cost for container.
Allergens:
No known allergens. May contain traces of allergens due to possible cross-contamination.
Storage:
Store in an airtight container in a cool (15-20 degrees), dry place, away from direct sunlight. Refrigeration recommended in warm climates.
Shelf Life:
Up to 24 months when stored as above. See Best Before date.
Please contact your local store to check availability.  Not available in all stores.  Images for illustrative purposes only.
NUTRITION INFORMATION  

Serving size:                                           10 ml

Average Quantity

Per Serving

Average Quantity

Per 100 ml

Energy

Protein

103 kJ

<0.1 g

1030 kJ

0.2 g

Fat, total

– saturated

Carbohydrates

– sugars

<0.1 g

0 g

6.0 g

5.1 g

<0.1 g

0 g

60.2 g

51.1 g

Sodium
187 mg
1870 mg
Dietary Fibre
<0.1 g
0.5 g
Product: #49655