Organic Khorasan Flour
FIND THIS ITEM AT YOUR NEAREST STORE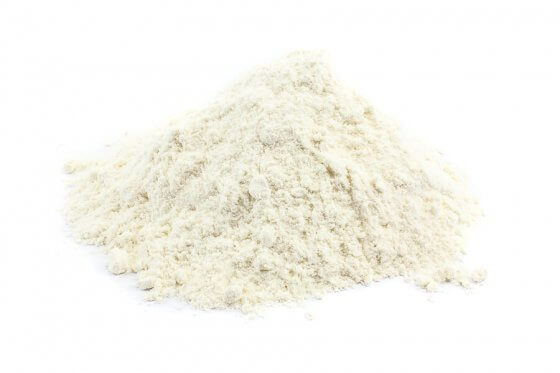 Per 50g serving
Per 100 g
Calories
700 kJ
1400 kJ
Total Fat

–          Saturated Fat

1.45 g

0 g

2.9 g

0 g

Sodium
1.5 mg
3 mg
Total Carbohydrate

–          Sugar

28.7 g

5.05 g

57.4 g

10.1 g

Protein
4.5 g
9 g
Organic Khorasan Flour
FIND THIS ITEM AT YOUR NEAREST STORE
This flour is made from finely ground Khorasan grain. Khorasan flour is used in cooking and baking.
---
How to use:
Terrific for baking as Kamut is a light soft flour. Just substitute the same amount of Khorasan flour into any recipe where it asks for flour.
Ingredients:
Organic Kamut.
Storage:
Store in an airtight container in a cool, dry place, away from direct sunlight. Refrigeration recommended in warm climates.
Shelf Life:
Up to 18 months when stored as above. See Best Before date.
Please contact your local store to check availability.  Not available in all stores.  Images for illustrative purposes only.
Per 50g serving
Per 100 g
Calories
700 kJ
1400 kJ
Total Fat

–          Saturated Fat

1.45 g

0 g

2.9 g

0 g

Sodium
1.5 mg
3 mg
Total Carbohydrate

–          Sugar

28.7 g

5.05 g

57.4 g

10.1 g

Protein
4.5 g
9 g
Product: #2151