Organic Buckwheat Pancake Mix
FIND THIS ITEM AT YOUR NEAREST STORE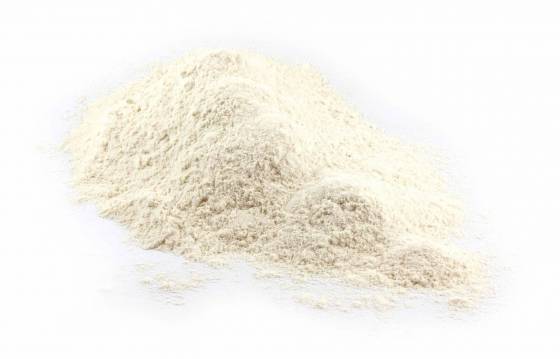 NUTRITION INFORMATION  

Serving size:                                           50 g

Average Quantity

Per Serving

Average Quantity

Per 100 g

Energy

Protein

 792 kJ

4.7 g

1584 kJ

9.3 g

Fat, total

– saturated

Carbohydrates

– sugars

  2.3 g

<1.0 g

36.9 g

10.5 g

   4.6 g

<1.0 g

73.7 g

21.0 g

Sodium
 505 mg
1010 mg
Organic Buckwheat Pancake Mix
FIND THIS ITEM AT YOUR NEAREST STORE
This naturally wheat-free Organic Buckwheat Pancake mix is both delicious and convenient!
With the ingredients pre-mixed, all that is left to do is add liquid, cook and enjoy. Great for breakfast, desserts or camping.
Certified Organic, this pancake mix contains no artificial preservative, colours or flavours and is non-GMO.
---
How to Use:
To prepare Organic Buckwheat Pancakes simply add 400mls of your choice of dairy, grain or nut milk to 325 grams of this pancake mix and combine. Liquid can be adjusted to make lighter crepe style or thicker pikelets. Extra flavours can be added to the mix before cooking if desired; try cinnamon, mashed banana or mixed berries.
Cook in a pan over low to medium flame. When little bubbles appear and pop on the surface pancakes are ready to turn. Wait a few more minutes until the second side is golden and they are ready to eat.
Delicious and decadent with all the favourites – maple syrup or coconut nectar, lemon and sugar, or cream and jam, try with fresh fruit salad or even bacon and eggs. Quick and easy anytime and perfect for camping or travelling.
Ingredients:
Organic Buckwheat Flour, Organic Sugar, Organic Maize Flour, Whole Egg Powder, Salt, Sodium Bicarbonate, Monocalcium Phosphate Anhydrous, Natural Vanilla Flavour, Organic Sunflower Oil.
Allergens:
This product contains Egg. This product may contain traces of other allergens.
Storage:
Store in an airtight container in a cool, dry place, away from direct sunlight. Refrigeration is recommended in warm climates.
Shelf Life:
Up to 12 months when stored as above. See Best Before date.
Please contact your local store to check availability.  Not available in all stores.  Images for illustrative purposes only.
NUTRITION INFORMATION  

Serving size:                                           50 g

Average Quantity

Per Serving

Average Quantity

Per 100 g

Energy

Protein

 792 kJ

4.7 g

1584 kJ

9.3 g

Fat, total

– saturated

Carbohydrates

– sugars

  2.3 g

<1.0 g

36.9 g

10.5 g

   4.6 g

<1.0 g

73.7 g

21.0 g

Sodium
 505 mg
1010 mg
Product: #2201