Organic Sprouted 3 Grain Blend
FIND THIS ITEM AT YOUR NEAREST STORE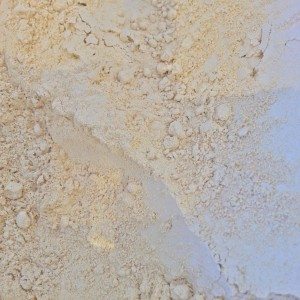 NUTRITION INFORMATION  

Serving size:                                          50 g

Average Quantity

Per Serving

Average Quantity

Per 100 g

Energy

Protein

775 kJ

5.1 g

1550 kJ

10.2 g

Fat, total

– saturated

Carbohydrates

– sugars

2.0 g

0.3 g

36.2 g

0 g

3.9 g

0.6 g

72.4 g

0 g

Sodium
<3 mg
<5 mg
Dietary Fibre
3.1 g
6.2 g
Organic Sprouted 3 Grain Blend
FIND THIS ITEM AT YOUR NEAREST STORE
A unique combination of sprouted, or activated, gluten-friendly grains bursting with flavour and goodness. This delightfully nutty tasting blend is Certified Organic and contains no preservatives or artificial additives. Quick and easy to cook Sprouted Organic 3 Grain Blend can be used in all sorts of recipes.
---
How to Use:
This delicious organic Sprouted 3 Grain Blend makes a great gluten-friendly side dish anytime rice would traditionally be served; with curries, re-fried beans and casseroles. Use for pilaf or to fill savoury baked mushrooms and capsicums. Create wonderful salads with Mediterranean char-grilled vegetables, olives and feta. Or use in Buddha bowls with fresh greens, avocado, loads of fresh herbs & sprouts topped with seeds & nuts for a yummy, nourishing meal.
To cook using absorption method, place 1 cup of 3 grain blend in a saucepan with 1½ cups of cold water, bring to the boil stirring occasionally to prevent sticking. Reduce heat and simmer covered for 12-14mins. Remove from heat and stand covered for 5-10 mins. Alternatively, boil 3 grain blend by putting 1 cup of blend into the pot with 6-8 cups of cold water, bring to the boil and stir occasionally. Reduce heat and boil gently uncovered for 12-14 mins. Remove from heat and drain well.
Ingredients:
Sprouted Organic Brown Rice (50%), Sprouted Organic Millet (25%), Sprouted Organic Quinoa (25%).
Allergens:
No know allergens. This product may contain traces of allergens due to cross-contamination.
Storage:
Store in an airtight container in a cool, dry place, away from direct sunlight. Refrigeration recommended in warm climates.
Shelf Life:
Up to 12 months when stored as above. See Best Before date
Please contact your local store to check availability.  Not available in all stores.  Images for illustrative purposes only.
NUTRITION INFORMATION  

Serving size:                                          50 g

Average Quantity

Per Serving

Average Quantity

Per 100 g

Energy

Protein

775 kJ

5.1 g

1550 kJ

10.2 g

Fat, total

– saturated

Carbohydrates

– sugars

2.0 g

0.3 g

36.2 g

0 g

3.9 g

0.6 g

72.4 g

0 g

Sodium
<3 mg
<5 mg
Dietary Fibre
3.1 g
6.2 g
Product: #11792