Organic Barley Grass
FIND THIS ITEM AT YOUR NEAREST STORE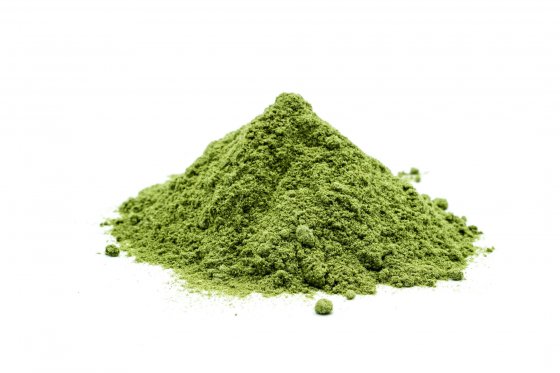 Per 50g serving
Per 100 g
Calories
802.41 kJ
1604.83 kJ
Total Fat

–          Saturated Fat

4.16g

0 g

8.33 g

0 g

Sodium
0 mg
0 mg
Total Carbohydrate

–       Fibre

–          Sugar

29.16 g

16.66 g

0 g

58.33 g

33.33 g

0 g

Protein
12.5 g
25 g
Chlorophyll
208.33 mg
416.66 mg
Organic Barley Grass
FIND THIS ITEM AT YOUR NEAREST STORE
Barley grass powder is made from the dried young leaves of the barley plant.
---
How to Use:
Mix 1 – 2 teaspoons a day in juice or water, or sprinkle in your smoothies or on your cereal.
Ingredients:  
Organic Barley Grass Powder
Please contact your local store to check availability.  Not available in all stores.  Images for illustrative purposes only.
Per 50g serving
Per 100 g
Calories
802.41 kJ
1604.83 kJ
Total Fat

–          Saturated Fat

4.16g

0 g

8.33 g

0 g

Sodium
0 mg
0 mg
Total Carbohydrate

–       Fibre

–          Sugar

29.16 g

16.66 g

0 g

58.33 g

33.33 g

0 g

Protein
12.5 g
25 g
Chlorophyll
208.33 mg
416.66 mg
Product: #2970