Fennel and Lemon Salt Rub
FIND THIS ITEM AT YOUR NEAREST STORE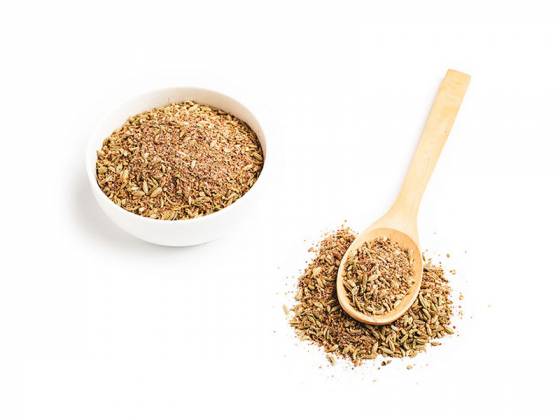 Fennel and Lemon Salt Rub
FIND THIS ITEM AT YOUR NEAREST STORE
The mild anise flavour and sweet, warm aroma of fennel seeds are combined with the bright citrus tang of sumac berries and lemon peel with Himalayan pink salt and ground peppercorns in this delicious, zesty rub.
This salt rub is perfect for barbequing and goes wonderfully with seafood, chicken, meat or vegetables. A great addition to your spice rack that can be used to add a flavour boost to an array of hot or cold dishes. It is made in Australia with all-natural ingredients and does not contain any artificial flavours or preservatives.
---
How to Use:
Use this fennel and lemon salt rub on fish fillets or other seafood, vegetables, chicken or meat before grilling or BBQing to add delicious fennel and citrus flavours.
This mix is great with all sorts of savoury dishes. Sprinkle a little over roasted meat, baked fish or steamed greens. Or add some to slow-cooked hotpots to bring the flavours alive. It also goes well in salad dressings and pickled vegetables.
Ingredients:
Fennel Seed, Organic Lemon Peel, Himalayan Pink Salt, Ground White Peppercorns, Sumac. Preservative Free.
Allergens:
This product contains Gluten due to farming practices. May also contain traces of other allergens due to possible cross-contamination.
Storage:
Store in an airtight container in a cool, dry place, away from direct sunlight.
Shelf Life:
Up to 24 months when stored as above. See Best Before date.
Please contact your local store to check availability. Not available in all stores. Image for illustrative purposes only. 
Product: #56558