Coconut Bowl Set of 4
FIND THIS ITEM AT YOUR NEAREST STORE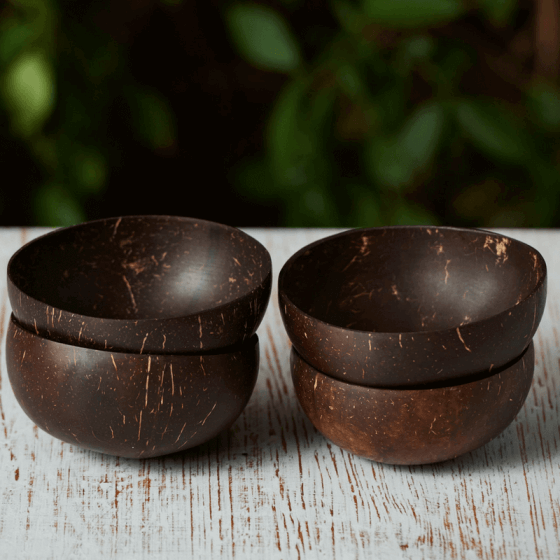 Coconut Bowl Set of 4
FIND THIS ITEM AT YOUR NEAREST STORE
Our Coconut Shell Bowls are an eco-friendly recycled natural product. They are hand crafted from coconut shells after the water, oil and flesh have been removed. They are a 100 % natural, Fair Trade product – hand crafted in Bali. Finished with virgin coconut oil, these versatile bowls are free of any artificial glues or lacquers. They are food safe and reusable, and each unique bowl looks and feels fantastic. Nothing artificial is used during the process, and each of these beautiful reusable bowls is unique, having been hand crafted.
Care Instructions:
Hand wash bowls in warm soapy water.
Do not use in the microwave, oven or refrigerator.
Don't use in dishwasher, or soak for a long period of time.
Handle with care.
Rub coconut or flaxseed oil over bowls every 10 – 20 uses.
By Following these care instructions, Coconut Shell Bowls should last for hundreds of uses.
Made from:
100% Natural Wild Grown Coconut Shells
Approx. Size: 14 cm diameter x 6 cm height.
Please contact your local store to check availability.  Not available in all stores.  Images for illustrative purposes only.
Product: #49660