Coconut Hand and Body Wash
FIND THIS ITEM AT YOUR NEAREST STORE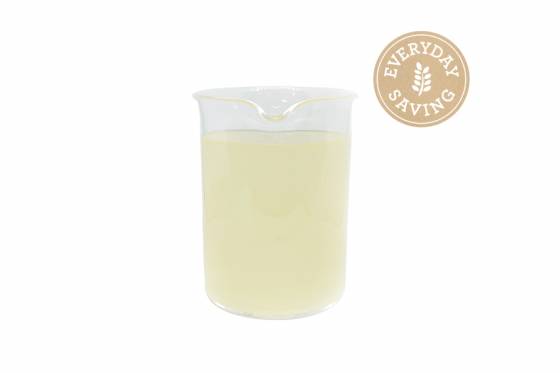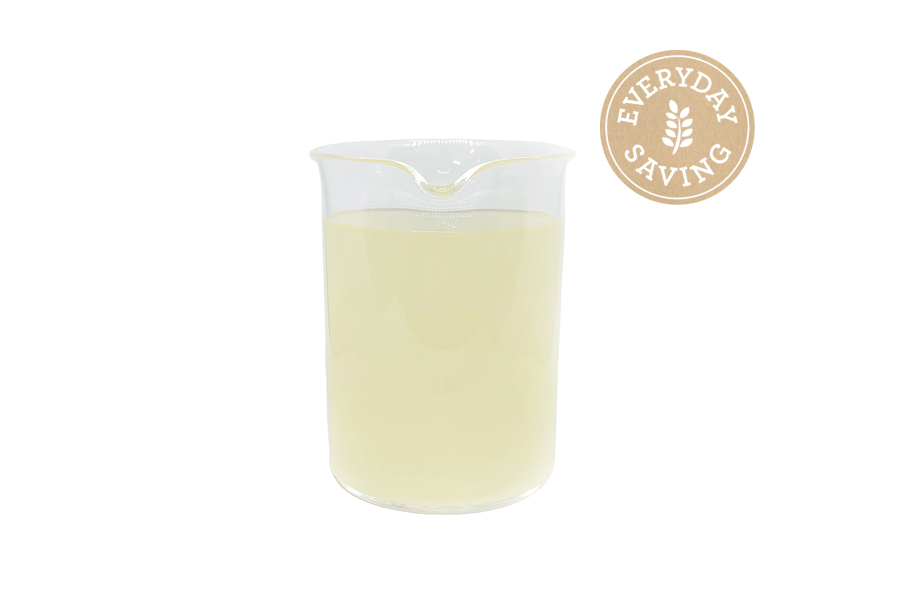 Coconut Hand and Body Wash
FIND THIS ITEM AT YOUR NEAREST STORE
LOW PRICE EVERYDAY: $14.50 L 
Across every one of our locally owned stores, you'll enjoy low pricing and savings on over 50 essential grocery items all day, every day!
Instore and online, look for our Everyday Saving Symbol displayed on selected grains, beans, oils, baking, health, cleaning products and more!
An Everyday Saving every time you shop and no plastic to take home? There's never been a better reason to visit your neighbourhood The Source Bulk Foods!
This Australian made Coconut hand & body wash combines the soothing benefits of certified organic aloe vera, and a herbal blend of lavender, chamomile, with nourishing avocado, macadamia & coconut oils. The natural aroma of herbs and coconut adds a subtle perfume, without any of the synthetic perfumes or harsh chemicals often used in soap.
This gentle hand & body wash is a natural choice for the whole family, with a low pH of 4.5.
---
Product Benefits:
The list of things that are not in this Coconut hand & body wash is impressive. It is phosphate-free and safe for grey-water or septic systems. It's also free of any artificial colours or perfumes, sodium lauryl sulfate (SLS), sodium laureth sulfate (SLES), polyethylene glycol (PEG), parabens or diethanolamines (DEAs).
This hand & body wash does not contain any animal products, has not been tested on animals and is completely palm oil free. And of course, you can refill your own container over and over, saving all that plastic packaging and waste.
Ingredients:
Aqua, Coco Glucoside, Guar Gum, Coconut Essential Oil (Cocos Nucifera), Parfum (Natural Preservative), Avocado Oil* (Persea Grattissima), Macadamia Oil* (Macadamia Integrifolia), Sweet Almond Oil (Prunus Dulcis), Sunflower Oil (Helianthus Annuus), Lime Essential Oil (Citrus Aurantifolia), Aloe Vera Powder* (Aloe Barbadensis), Olive Leaf Extract* (Olea Europaea), Rosehip Extract(Rosa Canina), Chamomile Extract* (Chamomilla Recutita), Lavender Hydrosol* (Lavendula Angustifolia), Citric Acid, Potassium Sorbate. *Certified Organic.
Essential oils/Allergens:
This product contains the following ingredients which may be allergens: Macadamia Oil, Almond Oil.
How to Use:
Squirt just a small amount of coconut hand & body wash on to cloth or directly onto skin and gently lather. Use to wash hands and all over body. Rinse as usual. Put in a liquid soap dispenser at the hand basin for everyday handwashing and enjoy in the shower or bath.
Please contact your local store to check availability.  Not available in all stores.  Images for illustrative purposes only.
Product: #53078