Stainless Steel Pegs in Cotton Bag
FIND THIS ITEM AT YOUR NEAREST STORE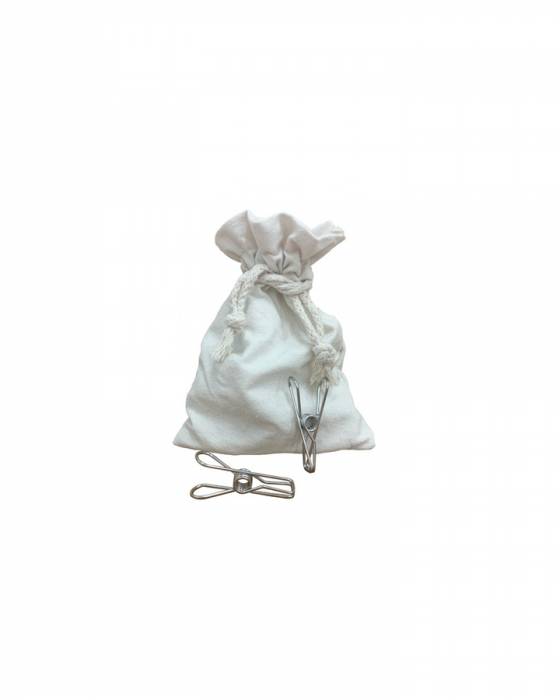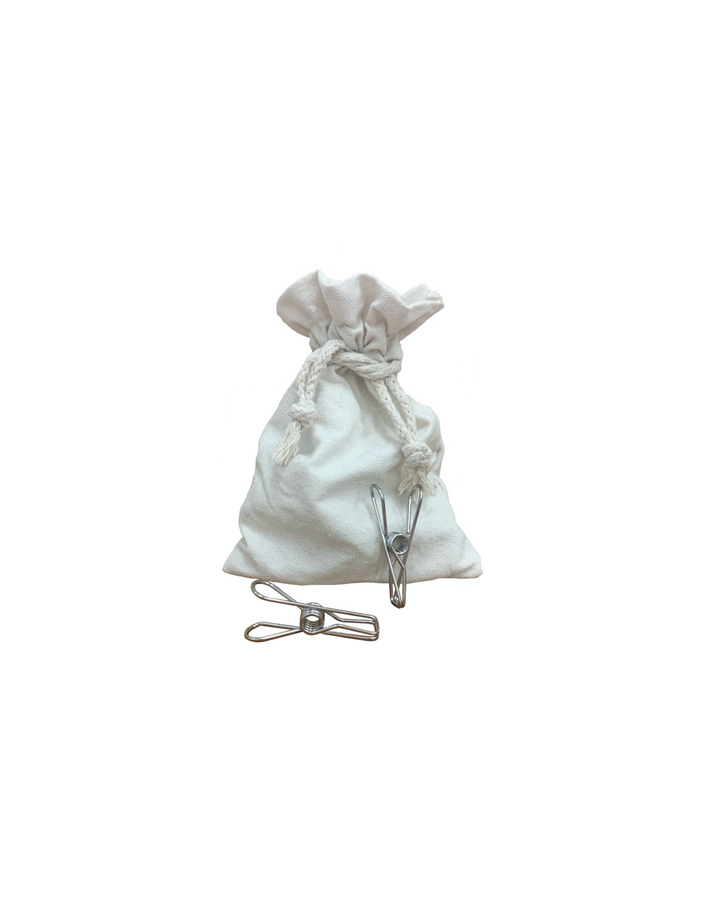 Stainless Steel Pegs in Cotton Bag
FIND THIS ITEM AT YOUR NEAREST STORE
Wire Pegs are a smart alternative to plastic clothes pegs. These 1.7 mm stainless steel clothes pegs are simply functional, made to last, and easy to use. Made from durable 308 stainless steel and from a single piece of wire.
---
The Source Bulk Foods is dedicated to and passionate about reducing waste. Our stores are proudly plastic bag free. We believe the extreme overuse of plastic bags and throw-away plastic items is greatly affecting the health of our planet, marine life and waterways. Commonly used plastic pegs are short-lived and contribute to the plastics crisis currently affecting the environment we live in.
By shopping with us you are helping to make a change. By reducing the need for unsustainable plastic items like clothes pegs we can and will make a difference.
Our stainless steel clothes pegs are sold in a collection of 30 pegs. Best stored indoors between washes, these pegs will neatly pack away in your laundry in this handy 100% cotton bag. Or reuse it as a handy gift bag, makeup bag, headphones bag, playing card and dice bag, or whatever else you can come up with! In the meantime, these well-designed clothes pegs will be a pleasure to use and you will be reducing waste and cutting out plastics at the same time.
Please contact your local store to check availability.  Not available in all stores.  Images for illustrative purposes only.
Product: #53532