Za'atar
FIND THIS ITEM AT YOUR NEAREST STORE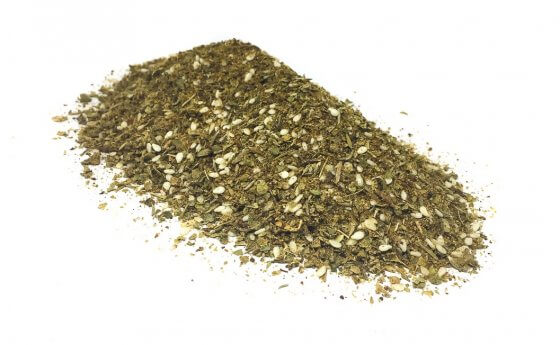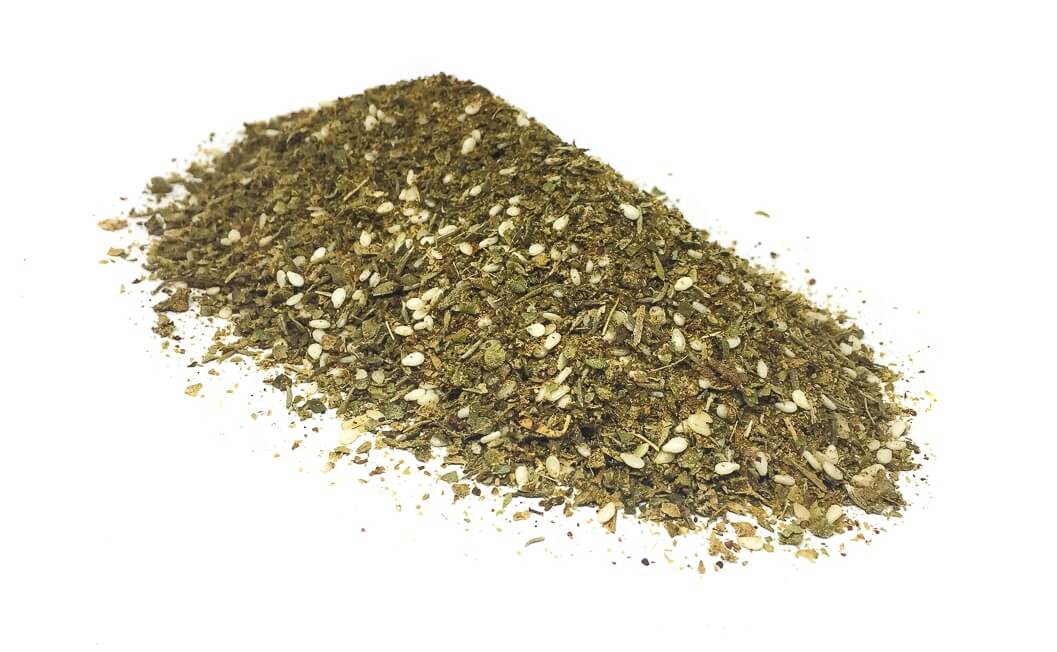 Za'atar
FIND THIS ITEM AT YOUR NEAREST STORE
Za'atar is a spice blend that originated in the Middle East. Typically made with a blend of oregano, thyme, sesame seeds, sumac and salt, there can be made many variations. The combination of spices and sesame seeds have a nutty, citrus flavour and aroma, with warm, earthy notes. It can be used as a delicious seasoning in cooking recipes, or as a convenient condiment.
---
How to Use:
Try Za'atar with pita or crunchy bread and olive oil on a dipping plate, or serve with dips. Sprinkle za'atar as a condiment over soups and hotpots, to release the tantalising aroma. Mix with a little olive oil for a quick and delicious salad dressing or marinade. Fresh garlic combined with za'atar is the perfect seasoning for tofu, vegetables, fish or meat.
Ingredients:
Cumin, Oregano, Sesame Seeds, Marjoram, Thyme, Sumac, White Peppercorns (Ground), Fine Himalayan Salt. Preservative Free, Non-GMO, No Added Sugar
Allergens:
This product contains Sesame Seeds. May also contain traces of other allergens due to possible cross-contamination.
Storage:
Store in an airtight container in a cool, dry place, away from direct sunlight.
Shelf Life:
Up to 24 months when stored as above. See Best Before date.
Please contact your local store to check availability.  Not available in all stores.  Images for illustrative purposes only.
Product: #8101