Fragrance Free Stain Remover and Soaker
FIND THIS ITEM AT YOUR NEAREST STORE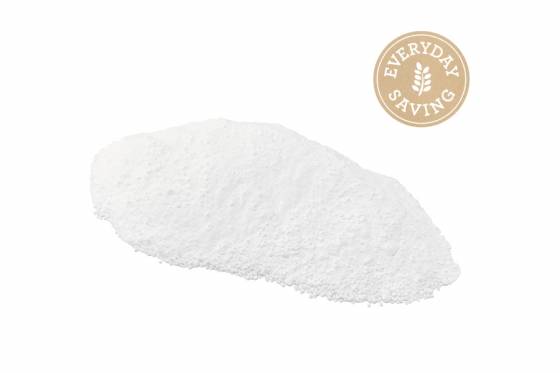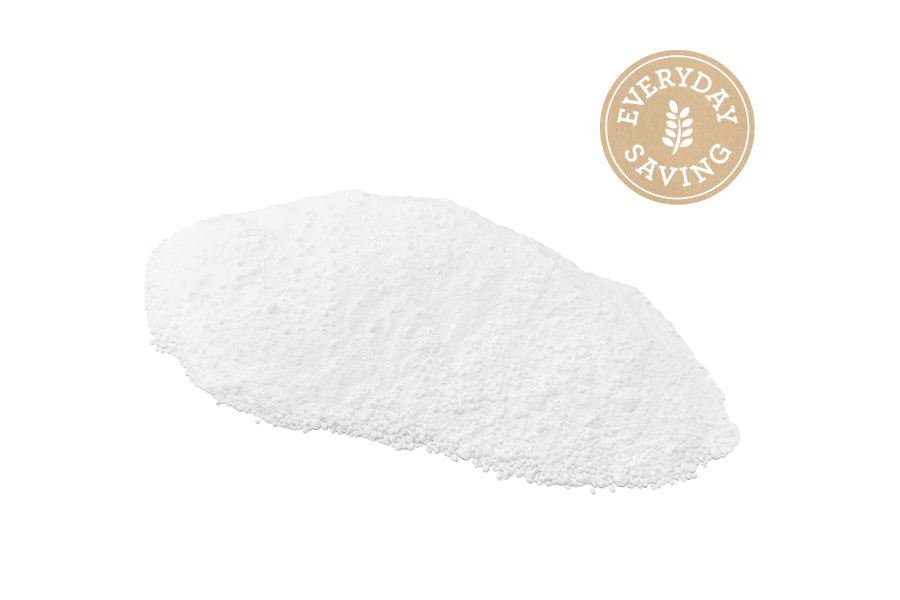 Fragrance Free Stain Remover and Soaker
FIND THIS ITEM AT YOUR NEAREST STORE
LOW PRICE EVERYDAY: $12.00kg 
Across every one of our locally owned stores, you'll enjoy low pricing and savings on over 50 essential grocery items all day, every day!
Instore and online, look for our Everyday Saving Symbol displayed on selected grains, beans, oils, baking, health, cleaning products and more!
An Everyday Saving every time you shop and no plastic to take home? There's never been a better reason to visit your neighbourhood The Source Bulk Foods!
This high-performance, mineral based stain remover and soaker is made in Australia. It can be used as an in-wash boost and is suitable for front or top loading machines, using cold or hot water. This powder is supercharged at 50oC, activating the oxy-action sanitiser and stain remover. It is also great for soaking stubborn stains and can be used for dark colours, whites and nappies.
---
Product Benefits:
There are so many pluses and ticks for this fragrance-free stain remover & soaker, other than how well it works!
This Australian made powder is biodegradable – safe for grey-water or septic systems. Gentle on the earth and gentle on sensitive skin.
It is toxin and sensitiser free; and doesn't contain any artificial fragrances, colours, enzymes, sodium lauryl sulfate (SLS), sodium laureth sulfate (SLES), polyethylene glycol (PEG) and parabens, mineral oils, or diethanolamines (DEAs).
All ingredients are clearly listed, using the proper name as recognised by the world-wide INCI naming convention, with the function included in brackets. Nothing is hidden or omitted, and ingredients can be easily identified.
This fragrance-free stain remover is certified free of any animal products and is not tested on animals. It is also completely palm oil free.
This powder does not contain any fillers – so it goes a long way. And of course, you can refill your own container over and over, saving all that plastic packaging and waste.
How to Use:
In Washing Machine:
Add 2 Tablespoons (30 grams) to the detergent dispenser with laundry powder as a general stain remover and cleaning boost.
Pre-soak for tougher stains:
If soaking in cold or lukewarm water, you can activate the oxy-action sanitiser and stain-removing properties of the percarbonate soda by first dissolving it in water that is 50o C before mixing into your soak bucket.
Completely dissolve 2-4 Tablespoons (30-60 grams) in 7 litres of warm water (minimum 40o C if clothes care label allows) in a bucket for a minimum of 2 hours.
Rinse thoroughly after soaking and dry or wash as usual. Some stubborn stains may need a second soak.
Usage Advice:
Always follow clothing care/washing instructions. Only use on washable, colourfast fabrics.
Wash & soak colours separately from whites.
When soaking, ensure powder is completely dissolved before adding clothes.
Completely submerge clothing for best results.
No not use on wool, silk, leather, chiffon, satin, embraided garments or any clothing that may not use colourfast dyes.
Do not soak metal parts such as zips, buttons and buckles.
It may not be possible to remove some stains such as rust, bleached patches, dried paint and ink.
Ingredients:
Sodium Percarbonate (Oxy-Action Sanitiser and Stain Remover), Sodium Carbonate (Washing Soda for Cleaning), Polyalkylene Oxide and Alkylbenzenesulphonic Acid/Sodium Salt (Biodegradable Surfactants), Sodium Metasilicate (Mineral-Based Corrosion Inhibitor to Protect Metal Trims and Washing Machine), Pentasodium Triphosphate (Water Softener).
Please contact your local store to check availability.  Not available in all stores.  Images for illustrative purposes only.
Product: #52594