Lemon Myrtle Laundry Liquid
FIND THIS ITEM AT YOUR NEAREST STORE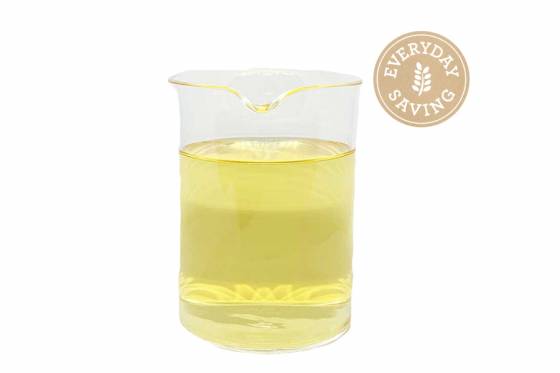 Lemon Myrtle Laundry Liquid
FIND THIS ITEM AT YOUR NEAREST STORE
LOW PRICE EVERYDAY: $12.00 L 
Across every one of our locally owned stores, you'll enjoy low pricing and savings on over 50 essential grocery items all day, every day!
Instore and online, look for our Everyday Saving Symbol displayed on selected grains, beans, oils, baking, health, cleaning products and more!
An Everyday Saving every time you shop and no plastic to take home? There's never been a better reason to visit your neighbourhood The Source Bulk Foods!
This plant and mineral based Lemon Myrtle Laundry Liquid is made in Australia using pure lemon myrtle oil – grown and produced in NSW. Lemon myrtle has a delightful aroma that leaves washing smelling clean and fresh.
The low-suds formula of this liquid is suitable for front or top loading machines and can be used in cold or hot water. It is also great for hand washing garments.
---
How to Use:
Top Loader – Normal wash about 2.5 Tablespoons (37.5 ml); Heavy about 3.5 Tablespoons (50 ml).
Front Loader – For large front loader use amounts given above.
For Hand Washing – add about 1.5 Tablespoons (25 ml) to 5 litres of water. Use highest temperature water as recommended on the clothes care label.
Ingredients:
Pure Australian Lemon Myrtle Oil (Backhousia Citriodora), Sodium Carbonate (Washing Soda For Cleaning), Alkyl Polyglucoside & Potassium Cocoate & Sodium Coco-Sulfate (Biodegradable, Plant Based Surfactants), Sodium Citrate & Sodium Polyaspartate (Water Softeners; Stop Whites Going Grey; Corrosion Inhibitor), Sodium Bicarbonate (Dissolves Grease And A Natural Deodoriser), Citric Acid (Food Grade; Adjusts pH), Phenoxyethanol & Sorbic Acid (Low Dose, Food Grade Organic Preservatives Stop The Growth Of Bacteria And Mould In Product Stored In Wet Areas), Optical Brightener (Fully Biodegradable, Very Low Dose Colour Protector), Sodium Chloride (Table Salt; Natural Thickener), Water.
Please contact your local store to check availability.  Not available in all stores.  Images for illustrative purposes only.
Product: #52591